Alabama Had More Deaths than Births in 2020
In 2020, Alabama's death rate surpassed the birth rate. Even through the Spanish flu and two World Wars, the state has never experienced this.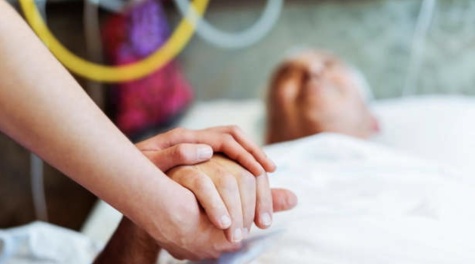 Photo credit: Getty Images
In the past year, Alabama's death rate has surpassed its birth rate. The margin wasn't slim, either — there were approximately 58,000 births compared to approximately 65,000 deaths, resulting in a grim population loss of nearly 7,000. 
The primary cause is, of course, COVID-19. In the past two years, the state has confirmed over 768,000 cases and more than 13,000 deaths caused by COVID-19. 
It is worth remembering that this only accounts for the year 2020 before the Delta variant was a concern in the mind of the public. "It is certainly possible that could happen this year as well if we continue at the same rate that we're seeing now," noted Alabama Health Officer, Dr. Scott Harris. 
Indeed, in August of 2021, health officials in the state revealed that they were not only running out of room in hospitals amid the spike in cases but also running out of space for the deceased in morgues and cemeteries. COVID infections are at the highest they have been throughout the entire pandemic. Alabama Governor Kay Ivey has kept Alabama in a state of emergency.
"We have enough people dying … that there is no room to put these bodies," Dr. Harris stated in an August interview with CNN. "We are really in a crisis situation. … I don't know how much longer we're going to be able to do this." Refrigerated trailers, typically reserved for mass casualty events where large numbers of bodies come in at once, are being used for the first time since the beginning of the pandemic. 
"We are experiencing a very significant patient overflow right now. It's unlike anything I've seen in my career," said Ginger Henry, chief operating officer at Baptist Medical Center South. In August, over 4,000 cases and over 3,000 hospitalizations per day were recorded. There are frequently no beds available in intensive care units. In late August, the Alabama Hospital Association reported "negative 29" ICU beds remaining, with dozens of people on emergency room waitlists. 
Recent numbers from the Center for Disease Control and Prevention (CDC) report an average of 72 COVID-19 deaths per week in the state. Last week, three states — Alabama, Georgia, and Texas — together accounted for a third of total COVID-19 deaths in the United States.
Alabama is also seeing a major rise in pediatric COVID-19 cases, with nearly 6,000 children testing positive in the final week of August. On August 26, 45 children were hospitalized with COVID-19 and at least five were on ventilators.
The vast majority of cases in the state are among unvaccinated people. Alabama is one of the least-vaccinated states in the nation, but they have pulled out of their previous position as the single least-vaccinated state. Just over half of the population has received at least one dose, with 41 percent fully vaccinated. The United States as a whole, by comparison, is 55 percent fully vaccinated. The current title of least vaccinated state is back and forth between Mississippi and West Virginia, at 37 percent and 39 percent respectively. 
With stagnant vaccine rates, insufficient precautions, and the highly contagious COVID-19 variants, Alabama may have a similar tragic population loss in store for the year 2021.