About
The Scarlet is the newspaper of Clark University, and is written, laid-out, and compiled exclusively by students. The Scarlet is published weekly and is delivered to various locations on campus, including the University Center and Academic Commons on Monday afternoons. Staff meetings are on Monday nights at 8:00 p.m. in Sackler 122 or on Zoom.
Meet Our Editors
Mia Levine, Co-Editor in Chief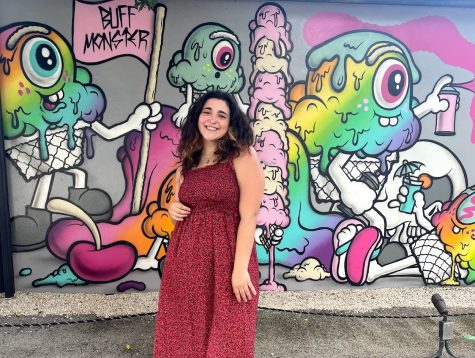 Mia is a junior at Clark and embraces the role of Co-Editor in Chief after being on the Scarlet for 3 years. Mia is double majoring in Sociology and Political Science (with a subfield in American Government and Public Policy). Besides splitting her time between class and writing for The Scarlet (most notably the WAP article), Mia is the treasurer for Clark University Film Screening Society, the Secretary for Pre-Law Society, a Peer Mentor, and a member of Model United Nations. Outside of school (and when she gets a moment to breathe), she loves talking about New York City (even though she is from Long Island) and about her poodle, Briscoe.
Matt Rushford, Co-Editor in Chief
Matt is entering his third year writing for the Scarlet, and his first as the co-editor in chief. A history major, Matt enjoys the simple things in life, such as hiking, birdwatching, and listening to music. When he tries to be less boring, you can see Matt around campus having a good time, at Clark University Film and Screening Society (CUFSS) as the Director of Membership Retention explaining why watching the movie "Surf's Up" is an inalienable right.
Josh Canning, Managing Editor
Josh is excited to return as the copy editor for his fourth year at Clark!  He is a senior dual majoring in Biology and Psychology.  Outside of The Scarlet, Josh enjoys hiking, writing, and conducting research on campus!
Reem Abouchleih, News Editor
Reem is a third-year student at Clark. She's a student double majoring in psychology and biology (probably). In her spare time, she's usually hanging out with friends, watching weird movies on Netflix, and finding beautiful spots in nature
Raina Carfaro
, 
LArts Editor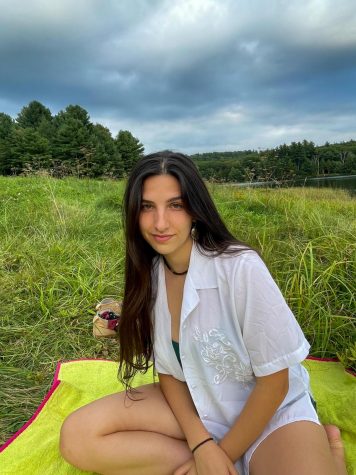 Raina is a Junior in her third year writing for the Scarlet and this is her first serving as Living Arts Editor. She is majoring in International Development and Social Change with a specialization in Forced Migration and minoring in History and Theatre. She is the Events Coordinator for Clark University Players Society, works too many hours for the Community Engagement Office, is an Admissions Ambassador, and more frequently creates large messy art projects on her bedroom floor. You can usually find her somewhere in the library yelling about the Mongolian Golden Horde,
Annie Sinert
, 
Opinions Editor
Annie is a Junior in her third year writing for The Scarlet and her second as the Opinions Editor. She is majoring in Political Science with a subfield in American Government and minoring in Law and Society. Aside from The Scarlet, she is the Chair of Clark's MASSPIRG Chapter as well as the Recruitment and Advocacy Chair for Challah For Hunger. In her free time, she enjoys defending the supremacy of the Boston Red Sox, recounting lengthy stories about her dogs, and continuing her search for the best coffee shop in Worcester.
Will Mahan, Sports Editor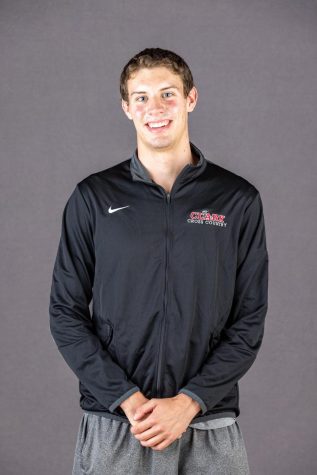 After spending his first year as a staff writer, Will is excited to take on the role again of sports editor for his junior year. As a member of Clark's Cross Country team, Will is extremely excited to help the Scarlet recognize the outstanding achievements of Clark athletes. Outside of working with the Scarlet, Will loves acting in theatre productions and working on his U.S. history-themed YouTube Channel, American History Geek!
David Covarrubias, Web and Social Media Editor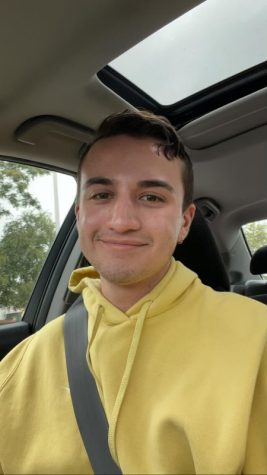 David is a junior, who is majoring in Global History and is the Web and Social Media Editor for The Scarlet. This is his second year with the Scarlet and his first year in his E-board position. He enjoys to laugh with friends, do puzzles, and learn new languages. He plans to be a History teacher in Worcester where he will continue his love of history while also being around people.