Meet the Editors
Editor-in-Chief: Everett Beals (he/him)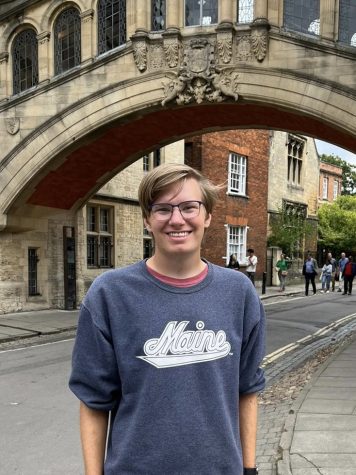 Everett Beals ('24) is a senior from Kennebunk, Maine, majoring in Environmental Science and minoring in Creative Writing. Everett is an admissions ambassador during the academic year, and teaches sea kayaking and marine biology at a summer camp back home. His interests for the future include environmental policy and urban planning. In his free time, Everett enjoys road trips, hiking, and exploring Google Maps.
Opinions Editor: Thatcher Fox Richard (he/him)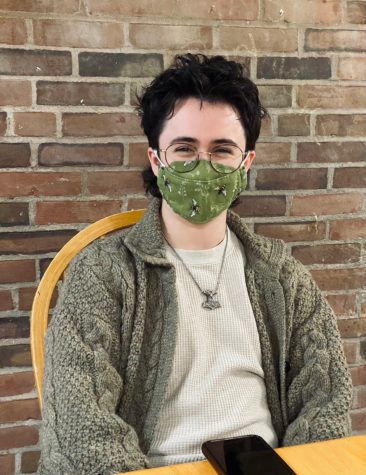 Thatcher ('24) is a senior at Clark. He is majoring in History with a minor in Women and Gender Studies. When he's not working on the paper, Thatcher enjoys playing video games, reading, and spending time with his cat. During the weekends Thatcher works as a historical interpreter at Louisa May Alcott's home in Concord, MA.
He can be reached via email at TR[email protected]
Managing Editor: Ava Orofino '25 (she/her)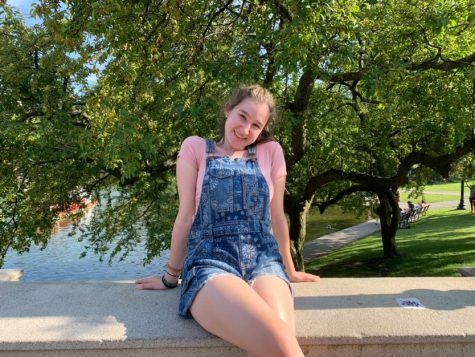 Ava ('25) is a junior Biology student with a concentration in Health Science and Society from eastern Mass! Other than writing and editing for The Scarlet, she is a Choices educator, and works in the Biology office. When she finds the time, she is writing poetry, playing board games with friends, and watching Criminal Minds.
Sports Editor: William Schechter (he/him)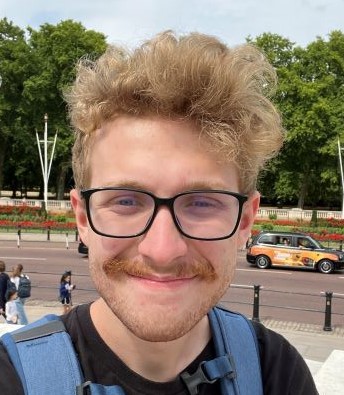 William Schechter ('24) is a senior at Clark from Durham, New Hampshire (originally Johns Creek, Georgia). He is majoring in political science, specifically with a focus in the American Politics and Public Policy Track. Outside of political science, William has academic interests in history and environmental science/policy. William has been writing about sports for The Scarlet since the start of his first year at Clark in 2020. In his free time, William loves to watch sports (especially with his mom), play video games, spend time outside, and play with his pets.
Web Editor: Leo Kerz (he/him)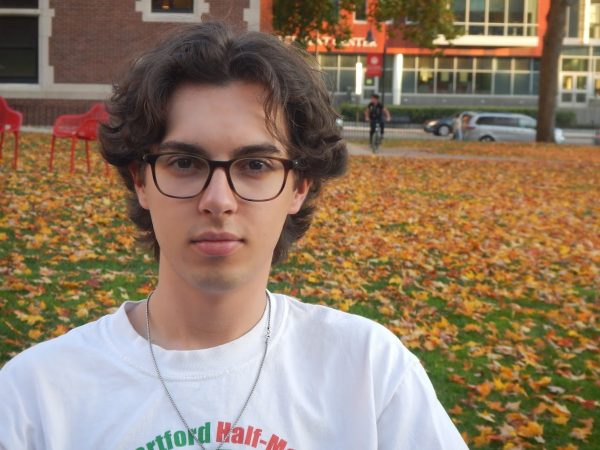 Leo ('26) is a sophomore at Clark from the beautiful and proud Rocky Hill, Connecticut. He is a geography and music technology double major. He plays guitar and his favorite artists are Brian Eno, Steely Dan, and System of a Down. His favorite hobbies are cooking and playing baseball.
Layout Editor: Alistair Borg (he/him)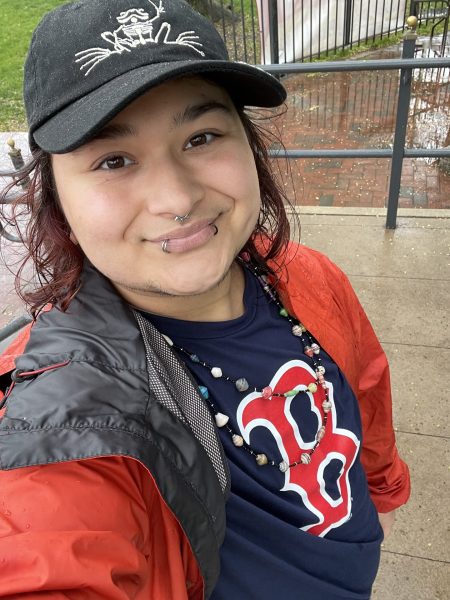 Alistair ('25) is a Junior at Clark from Queens, NY majoring in History and minoring in English. In addition to writing and editing for The Scarlet, he sells handmade art and jewelry at the Clark Collective pop-ups. In his spare time he enjoys creating art, writing poetry, and playing video games.
LARTs Editor: Nic Smith (they/them)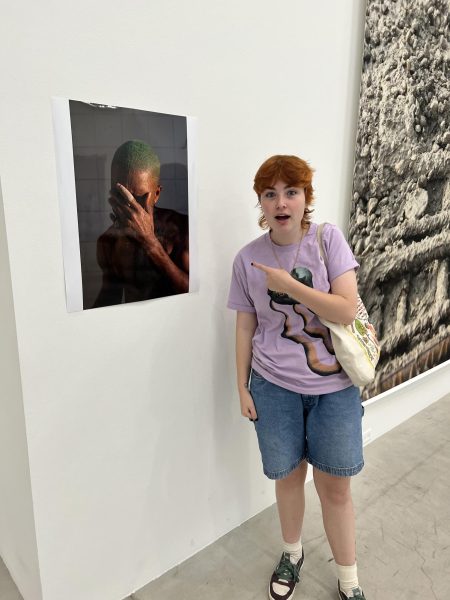 Nic Smith ('26) is a sophomore from Manlius, NY majoring in Media, Culture, and The Arts with plans to double major in Music. Nic is involved in many extracurricular activities in the Clark community, including the Pub Entertainment Committee, Jazz Workshop (upright and electric bass), Radio of Clark University, and student band Ginger Chris (electric bass and vocals). In their free time, you will often find Nic working on a crochet project.
News Editor: Sophia Lindstrom (she/her)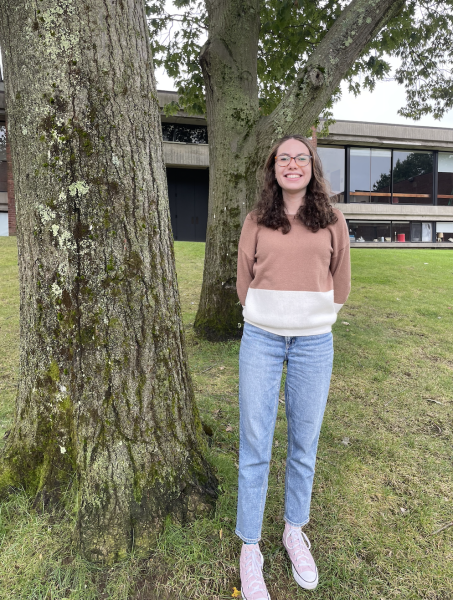 Sophia ('25) is a junior majoring in Political Science and minoring in English. When she's not writing and editing for The Scarlet, Sophia is an employee of the Writing Center as well as a Peer Mentor at Clark. She loves reading, hiking, and struggling to keep her many plants alive!
Treasurer: Ryan McDowell (he/they)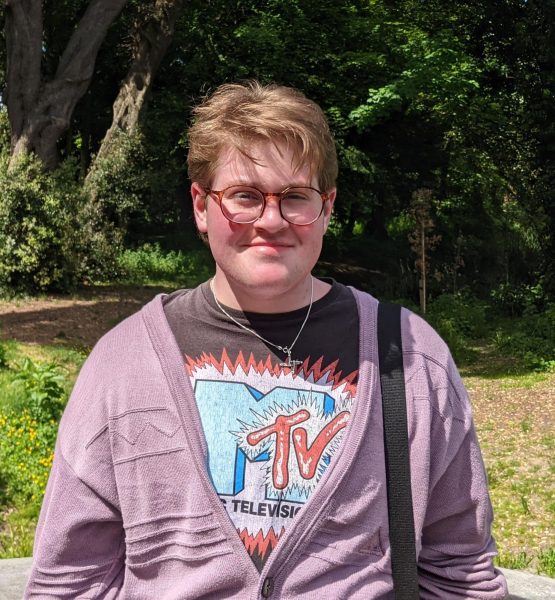 Ryan McDowell ('26) is a sophomore at Clark from St. Louis, Missouri. He is majoring in Geography with a concentration in Urban Studies. Besides working at facilities and the Scarlet Ryan knits, looks at old buildings, and listens to music. His current favorite artists are Peter Cat Recording Co, Silver Jews, and King Gizzard & the Lizard Wizard.
Social Chair: Cyd Abnet (she/her)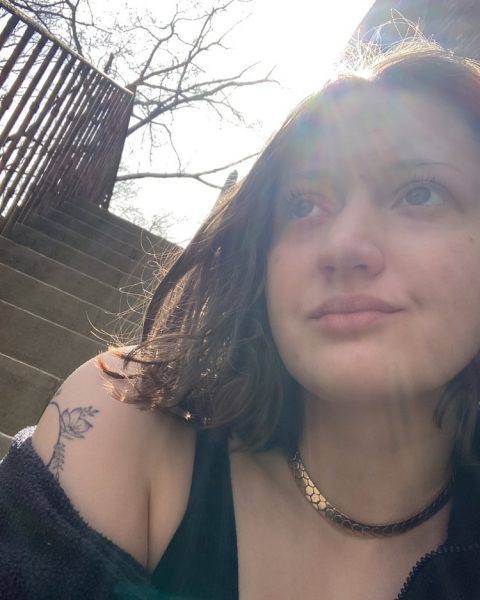 Cyd Abnet (Dec '24) is a junior from Waltham, Massachusetts. She is majoring in Environmental Science with a concentration in Conservation Biology. In her free time, Cyd enjoys crocheting, hiking, sticking her hand into creeks and listening to artists such as Fleetwood Mac, Talking Heads and Greta Van Fleet.