Meet The Editors
Co-Editor-in-Chief: Mia Levine (she/her)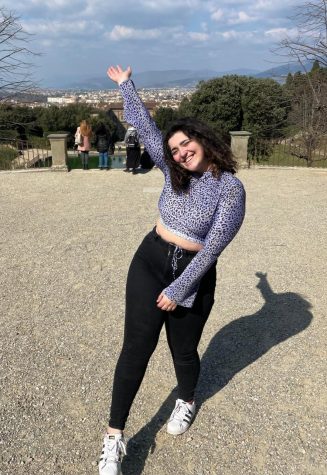 Mia is a senior ('23) majoring in Political Science and Sociology. Shehas been on The Scarlet's Editorial Board for three years. Outside of The Scarlet, Mia is the secretary for Clark's Pre-Law Society and a member of Clark's Model United Nations team. When she gets a moment to breathe, she loves talking about her experience abroad in the Netherlands, and about her poodle Briscoe.
She can be reached at [email protected]
Co-Editor-in-Chief: Matt Rushford (he/him)       
Matt Rushford ('23) is a History student with a minor in Art History and concentration in Law & Society. Matt aspires to be a teacher following graduation. Outside of The Scarlet, catch him listening to music or hanging out with his roommate's cat Puddles.
Opinions Editor: Thatcher Fox Richard (he/him)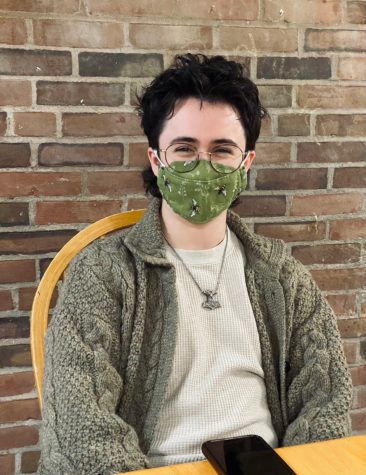 Thatcher ('24) is a junior at Clark. He is majoring in History with a minor in Women and Gender Studies. When he's not working on the paper, Thatcher enjoys playing video games, reading, and spending time with his cat. During the weekends Thatcher works as a historical interpreter at Louisa May Alcott's home in Concord, MA.
He can be reached via email at TR[email protected]
News Editor: Everett Beals (he/him)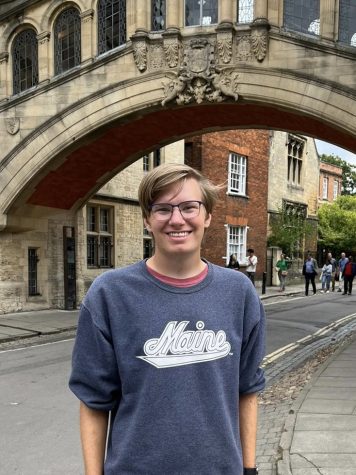 Everett Beals ('24) is a junior from Kennebunk, Maine, majoring in Environmental Science and minoring in Creative Writing. Everett is an admissions ambassador during the academic year, and teaches sea kayaking and marine biology at a summer camp back home. His interests for the future include environmental policy and urban planning. In his free time, Everett enjoys road trips, hiking, and exploring Google Maps.
LArts Editor: Ava Orofino '25 (she/her)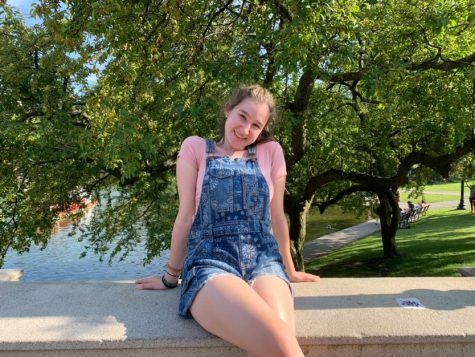 Ava ('25) is a sophomore Biology student with a a minor in Creative Writing. Other than writing and editing for The Scarlet, she is a Choices educator, and works in the Biology office. When she finds the time, she is writing poetry, playing board games with friends, and watching Criminal Minds.
Managing Editor and Treasurer: Reem Abouchleih (she/her)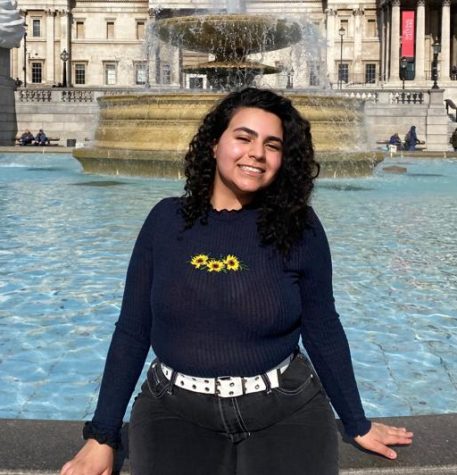 Reem is a junior ('23) majoring in Psychology and minoring in Biology. She has been a dedicated member of The Scarlet since her freshman year, and an E-board member since her sophomore year. Reem aspires to one day be a lab technician working with various cute, cuddly mammalians. Outside of The Scarlet, Reem is going on nature walks with her friends, listening to music, or watching David Attenborough animal documentaries.
Sports Editor: William Schechter (he/him)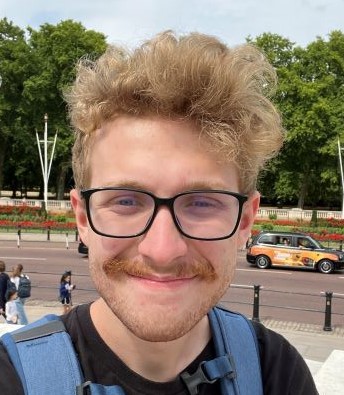 William Schechter ('24) is a junior at Clark from Durham, New Hampshire (originally Johns Creek, Georgia). He is majoring in political science, specifically with a focus in the American Politics and Public Policy Track. Outside of political science, William has academic interests in history and environmental science/policy. William has been writing about sports for The Scarlet since the start of his first year at Clark in 2020. In his free time, William loves to watch sports (especially with his mom), play video games, spend time outside, and play with his pets.
Leo Kerz ('26) is a freshman at Clark from central Connecticut. He is interested in studying Geography. He plays guitar and is involved in various musical acts. His favorite artists are Brian Eno, Steely Dan, and System of a Down. His favorite hobbies are cooking and playing baseball.