Why do People Forgive Creepy Celebrities?
Content Warning: Abuse, Child Abuse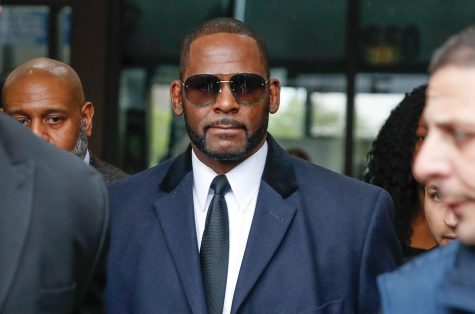 Once one of the biggest names in R&B, singer R. Kelly has been found guilty of eight counts of sex tracking and one count of racketeering. He will be sentenced to life in prison. Although he's finally behind bars, will this truly affect his career at all? How will his story affect other famous abusers that have been found guilty but still have successful careers?
Kelly's history of predatory behavior starts in 1994, when he married 15-year-old singer Aaliyah. In order to be legally wed, Aaliyah lied about her age and wrote that she was 18 on the wedding certificate. A former manager of R. Kelly testified in the trial, saying that the R&B singer bribed a government official to get her a fake ID. He later helped her write and produce her debut album, "Age Ain't Nothing But a Number."
In 1996, a former girlfriend of Kelly sued him for "personal injuries and emotional distress" she suffered from during their relationship. During this relationship, she was 15, and Kelly was 24. By 2001, another woman came forward. A former intern of his said that he forced her "into an indecent sexual relationship" at only 17. Although all of these victims came forward, it didn't stop his career whatsoever.
A year later in May of 2002, was accused of filming a sex tape with an underage girl against her consent. Kelly ended up settling both cases out of court, paying unrevealed sums in return for non-disclosure agreements. By June, he was charged with 21 counts of making child sexual abuse videos, but it didn't go to trial until six years later. Over the course of those six years, he released a highly successful album and was nominated for a NAACP (National Association for the Advancement of Colored People) award. Once he finally went to trial, the court concluded that they couldn't tell if the girl was a minor, and therefore Kelly was never charged.
As the years went on, more accusations were made against Kelly, but the excuse was always that there was a lack of evidence. In 2017, there were allegations of Kelly trapping six women in a sex cult, and as more articles were written about him, more women came forward and shared their stories. The #MuteRKelly campaign came about in 2018, a movement to make his record label exterminate their contract with him, but they never dropped him. Additionally, he never stopped performing despite victims coming forward. Finally, after decades of abuse, Kelly was found guilty on all nine charges on September 27, 2021.
Throughout the nasty case, algorithms show that it barely affected his monthly listeners on Spotify, and people still continued to see his live shows before the trial. R. Kelly's success shows how celebrities are able to "get away" with abuse, in this case, child abuse,  and still have careers. Kelly isn't the only notable domestic/sexual abuser that's still in our media.
There are hundreds of celebrities who have been charged with domestic violence and still have careers, but most notably are singers like Chris Brown and Drake. Brown domestically abused Rihanna (with photo evidence), yet he's still making music and collaborating with other singers as if nothing happened. Drake, on the other hand, has had questioning relationships with minors, but his career is still at its peak. Michael Jackson, who has had a documentary dedicated to victims of his child abuse, is still one of America's most beloved pop stars. People argue that one can still separate "the art from the artist," but how far does that carry? When are fans unable to separate the art because the art inherently is inspired by the artists' violence?
With the emergence of the #MeToo movement, famous abusers are finally being exposed and arrested. It's great that these victims are finally getting their justice, but also discouraging that these celebrities have been able to "buy" their way out of being charged. It raises the question: how do money, power, and fame manipulate our justice system? Will there ever be a stop to powerful and rich people abusing those with less than them?