The GOAT, the Man, the Legend himself, Football Quarterback Tom Brady Retire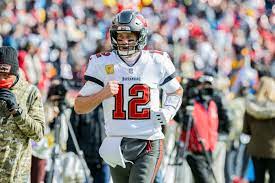 After 22 years of a roller coaster of ups and downs in the NFL, with the greatest quarterback of all time, Tom Brady has finally decided to put an end to his career. The seven-ring quarterback has retired with his current team the Tampa Bay Buccaneers, and to everyone's shock, did not recognize the Patriots organization or its fanbase in his retirement. 
Many forms of media within the past week have been flooded with rumors of Brady's retirement, but on Tuesday Febrauary 1 the G.O.A.T. himself posted on Instagram regarding his retirement. In his post, he mentioned his current team, coaches, family, fans, and others who have supported him during his career.
Before leaving the New England Patriots, Brady's last season with them had the following statistics: 4,057 yards passing, 6.6 yards per attempt, 24 touchdowns, eight interceptions, 88 QB Rating. In his first of two seasons with the Tampa Bay Buccaneers, his statistics were 4,633 yards passing, 7.6 yards per attempt, 40 touchdowns, 12 interceptions, 102.2 QB Rating.
Prior to his change in NFL teams in 2018, Brady had addressed in an interview that he did not feel like the Patriots organization appreciated him anymore. He even expressed that he desired a long-term contract that would allow for him to retire with the Patriots. It's interesting to note, however, that despite Brady's previous longing to retire with the team he gave two decades of his life to, he neglected to mention them in his retirement post, but why?
There's no clear answer as to why Brady hasn't acknowledged New England in his retirement post, but he has responded to Patriots current head coach, Bill Belichick, who said, "I am privileged to have drafted and coached Tom Brady, the ultimate competitor and winner. Tom's humble beginning in professional football ultimately ended with him becoming the best player in NFL history. Tom consistently performed at the highest level against competition that always made him the number one player to stop. His pursuit of excellence was inspirational. Tom was professional on and off the field, and carried himself with class, integrity, and kindness. I thank Tom for his relentless pursuit of excellence and positive impact on me and the New England Patriots for 20 years." Brady later thanked Belichick for his kind words and acknowledged him as the "greatest coach in NFL history".
It is unclear if Brady plans on signing with New England for a day so that he can retire as a Patriot or if the Patriots organization will host a special event to celebrate Tom Brady and his retirement. 
Let's look at a brief history of Tom Brady's career. Brady was number 199 in the 2000 NFL Draft pick. His career really kicked off when the Patriots former starting quarterback Drew Bledsoe got injured and Brady had to take over in his place. From there he went on to win seven Super Bowl rings, six of them with New England and one with Tampa Bay. Out of seven Super Bowl wins, he has five Super Bowl MVP awards. He is also the oldest player to ever win an NFL MVP award. He has 35 wins by a starting quarterback in the postseason as well. 
Tom Brady even started his own brand, the TB12 franchise. Brady's franchise provides access to health and wellness. In addition, on the website you can buy sports apparel, sports equipment, and nutritional items like protein, supplements, amongst other things. 
Tom Brady, despite his ups and downs, has had an undoubtedly successful career in the NFL. It is worth saying that the retired quarterback deserves recognition for all that he has accomplished.