Forgotten Musicians You Should Know: Judee Sill
The first time I heard a Judee Sill song was on a "Joni Mitchell Radio" streaming station. Ironically, her record label, who were unsure of how to promote her, presented her to the public as an American version of the Canadian musician. Being female singer-songwriters was their only shared quality: Sill's music was completely different from not only Mitchell's, but that of her fellow musicians of the early 1970's. 
Although Judee Sill's work is hard to categorize, the primary themes in her songs are that of religion and the occult. There is debate as to whether her music is Christian, as she utilizes Christian imagery and symbols. However, they are not used in an overtly religious manner, and instead bring a peaceful and encompassing spiritual aura to the songs.  Sill's great gift is that even with lush chamber orchestras or dense vocal harmonies backing her, the songs still feel intimate. Her voice, through all her work, is inescapable: a slow Southern California drawl that places emphasis and importance on each syllable.
Sill had a difficult childhood and young adulthood: amid a home roiled by domestic violence, she attended reform school and spent time in prison. During this time she started to struggle with heroin addiction and resorted to prostitution to support her habit. In the midst of one of her jail stints, she decided to commit herself to music. Shortly after her release from incarceration, she became the first artist signed to David Geffen's Asylum Records in 1971. It is around this time she released her critically acclaimed but poorly selling self-titled debut album. 1973's Heart Food, Sill's second album, fell to the same fate.
Footage of Sill performing her songs is rare–I was only able to find a few clips from around the beginning of her career (one is linked below). She was recording a third album shortly after being dropped from Geffen Records when she died from a drug overdose at the age of 35. She had faded into obscurity enough that when she died no obituary was published, and for multiple years some of her friends were unaware she had died. 
Despite such a tragic ending for a young talent, public consciousness has thankfully given Sill newfound recognition. Those demos for a third album, recorded at former Monkee Michael Nesmith's home stuido, were released in 2005 and became the first Sill release in 32 years with Dreams Come True. Most recently, the 2022 documentary Lost Angel: The Genius of Judee Sill explores her life and music's impact into current day. Her influence, however small in her lifetime, will continue as more listeners discover the work of this hidden genius. 
Essential Album: Heart Food 
Essential Songs: "Jesus Was a Cross Maker," "The Donor," "There's a Rugged Road," "Ridge Rider," "The Kiss" 
Who They Influence(d): 
Warren Zevon, Liz Phair, Weyes Blood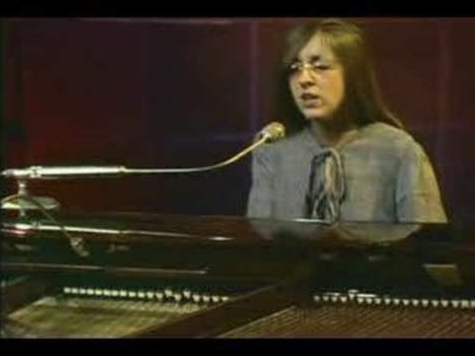 Leave a Comment